Nairobi, Kenya. "Ich hatte eine Farm in Afrika, am Fuße der Ngong Berge." So beginnt einer der schönsten Afrika Filme, die je produziert wurden. Grundlage für den Film "Jenseits von Afrika" ist der Roman "Die afrikanische Farm", den Karen Blixen 1937 in Dänemark schrieb. Das Farmhaus, wo Karen Blixen 17 Jahre lang lebte und wo Teile des Films gedreht wurden, ist heute ein Museum. Beim Besuch fühlt man sich in eine andere Zeit versetzt und könnte fast meinen, man ist plötzlich selber in Mitten dieses fantastischen Films. Ein absolutes "Muss" für alle Fans. Auf einer Führung durch das Museum erfahrt ihr viel Interessantes über das Leben von Karen Blixen auf der Kaffeefarm am Rande der Ngong Berge.
Unassigned, unpaid advertising. The article contains affiliate links*.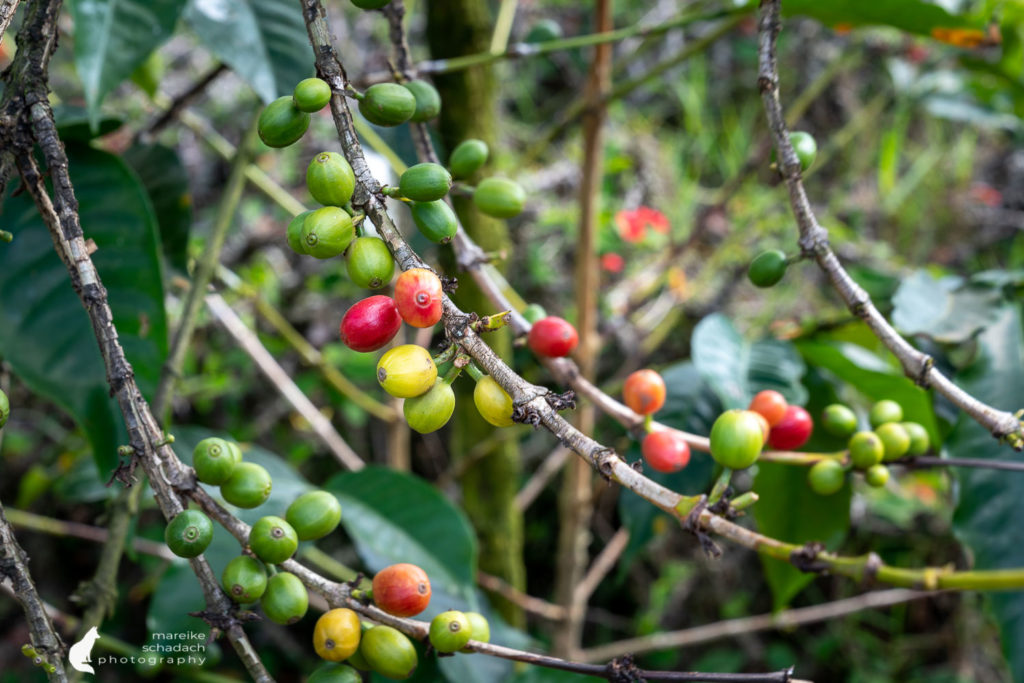 ---
Who was Karen Blixen?
Karen Blixen was born in 1885 and grew up in Rungsted on the coast of Denmark. At 29, she married her Swedish half-cousin, Baron Bror von Blixen-Finecke. They both had a great love of adventure in common. They soon left Denmark to start a new life in Kenya. The couple bought the Mbogani farmhouse near the Ngong Mountains in 1917. This became the heart of their 4500 hectare farm with the approximately 600 hectare coffee plantation. Karen ran the farm almost alone, while her spouse preferred to enjoy big game hunting. More than 1000 people worked for her, there was medical care and even a school.
But the coffee farm was not doing very well. It was located at about 2,000 meters, too high for coffee cultivation, and the soil was also too acidic. Drought, plagues of locusts, floods, epidemics and a fire repeatedly presented Karen Blixen with new challenges. The marriage did not go well either, and they finally divorced in 1925.
Karen continued to run the financially struggling farm on her own. Finally, Karen found new happiness in her relationship with the Englishman Denys Finch Hatton. But the happiness was short-lived: in 1931 Denys crashed his plane in Tsavo West National Park and died. In the same year, Karen finally had to sell her coffee farm at a forced auction. She then left Kenya and returned to the family estate in Rungsted. There she devoted herself to writing and published several major works. In 1937, she finally published her book "The African Farm." In 1962, Karen Blixen died in Denmark at the age of 77. More than 20 years later, in 1985, her novel was made into a film starring Meryl Streep, Robert Redford and Klaus Maria Brandauer. The film "Out of Africa" won several Oscars and made the Danish author world famous.
Karen Blixen's pseudonym on the German book market is usually Tania Blixen. Her English-language books, on the other hand, mostly appeared under the pseudonym Isak Dinesen.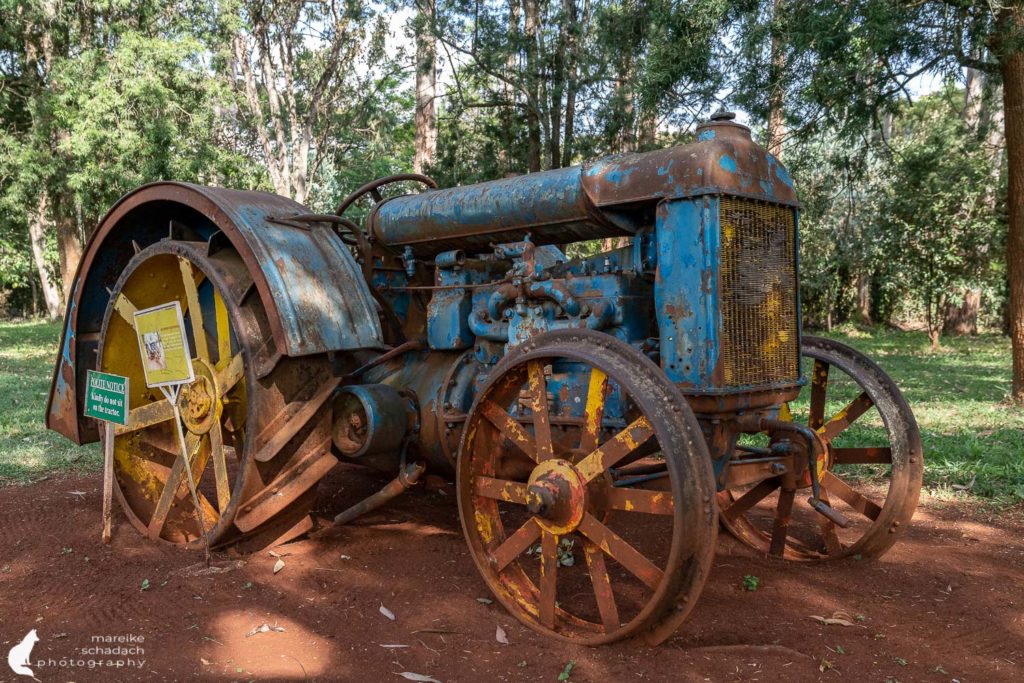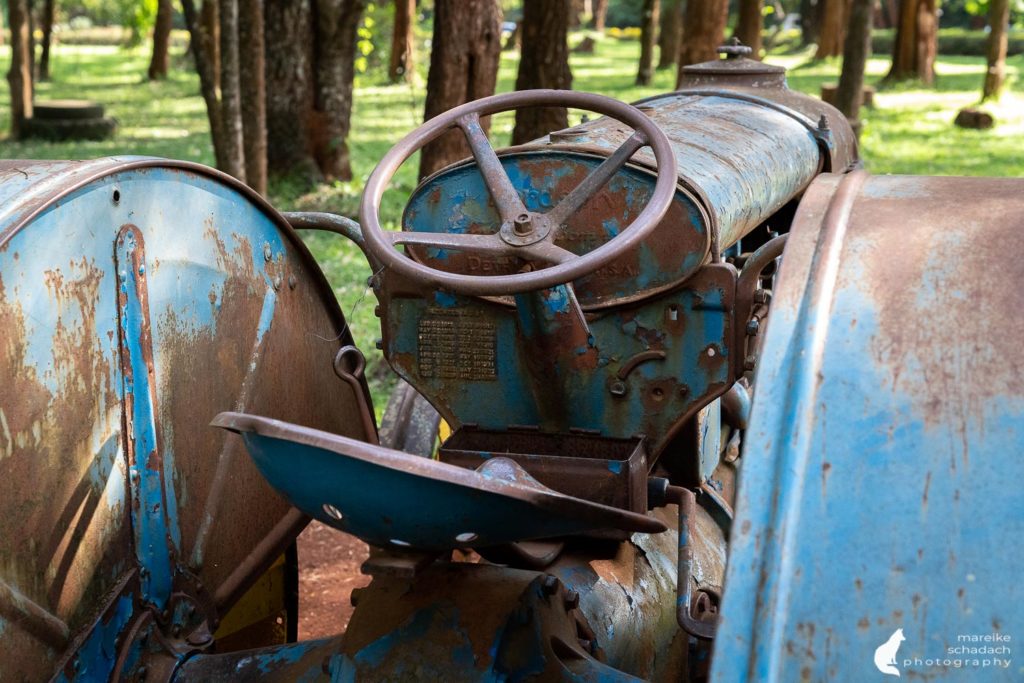 ---
The Karen Blixen Museum
Im Jahr 1964 kaufte die dänische Regierung das Farmhaus, in dem Karen Blixen von 1917 bis 1931 lebte, und schenkte es Kenia zur Feier der Unabhängigkeit von Großbritannien. Das Anwesen wurde zunächst als Hauswirtschaftsschule genutzt. 1985 begannen hier die Dreharbeiten für "Jenseits von Afrika". Anschließend haben die Nationalmuseen von Kenia das Grundstück erworben, um hier ein Museum zu eröffnen.
With the help of a donation from the film production company Universal Films, the house was renovated and furnished in the style of the time. For this purpose, it was even possible to buy back many pieces of furniture that Karen Blixen had sold before she left Africa. In addition to furniture, furnishings and hunting trophies, old photos and books are on display. Furthermore, the bronze bust of Karen Blixen, made by the artist Harald Isenstein, can be admired. Today, the house offers a unique insight into the everyday life of the coffee farmer.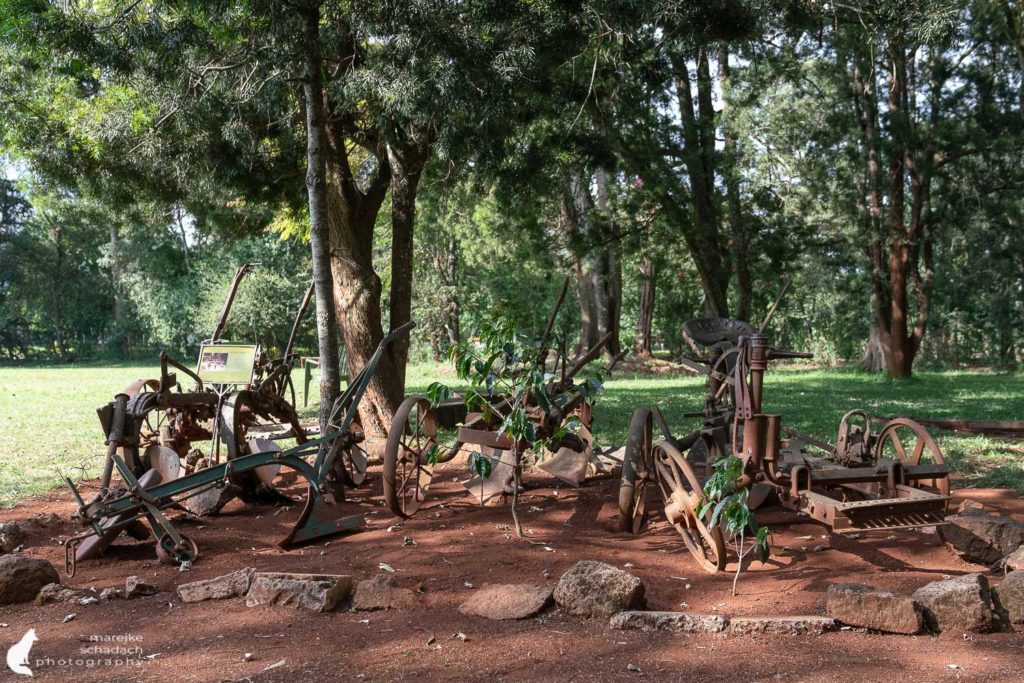 The museum consists of the old Mbogani main house, a separate kitchen building, a coffee drying area and a large park-like garden. Between tall eucalyptus trees and palms, old carts and individual farm implements from long ago are on display. The flat bungalow with its verandas, however, is smaller than I expected. It was built in 1912 according to plans by Swedish architect Ake Sjogren. At that time, the capital Nairobi was still about 10 kilometers away. Today, the city's suburbs have grown up around the former farm. Now, mainly ministers and government officials live in the upscale suburb of Karen.
From the property you have a good view of the peaks of the Ngong Mountains, where Karen Blixen had her lover Dennis Finch Hatton buried in 1931.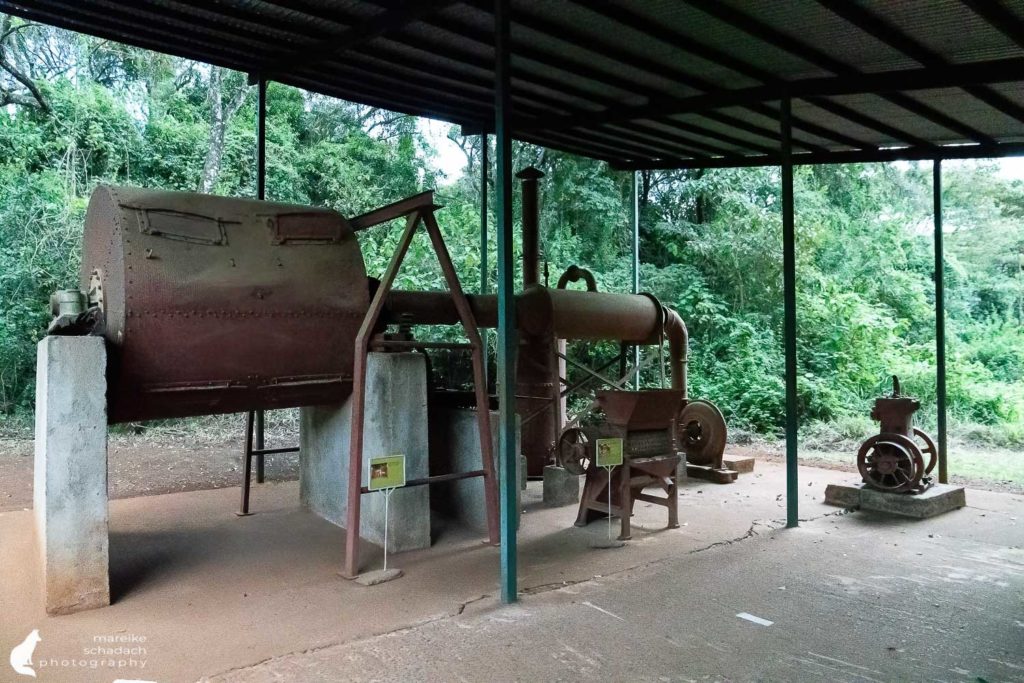 The museum is open daily from 9:30 to 18:00.
Guided tours are offered continuously.
Unfortunately, photography is not allowed inside the museum.
Tip: After the Karen Blixen Museum, visit the Giraffe Centre Nairobi.It is also located in the suburb of Karen and is known for the conservation breeding of the endangered Rothschild giraffes.
---
Book recommendations for Kenya
Do you want to know where the journey is going? Then I can recommend this travel guide * to you.
You can order the travel guides at Amazon by clicking on the pictures. If you buy a product via an affiliate link, I get a small commission and you help me to keep filling Fernweh-Motive with interesting articles. The product will not be more expensive for you and you do me a huge favor.
---
Do you know the Karen Blixen Museum in Nairobi? How did you like it? Do you have any questions or suggestions regarding my article? If so, please write me a comment!
Do you want to know when there are new articles on my blog? Then follow me on Facebook, Pinterest or Instagram. I would also be very happy if you share my article with your friends.
---
Recommendations for further Reading
Do you love historic buildings that tell stories as much as I do? Then you might also be interested in my articles about a Visit to the Bradbury Building in Los Angeles or Haus Schwarzenberg, a Street Art Hotspot in Berlin.