Scotland. On the Hebridean island Isle of Coll you will find a lot of peace, nature and several beautiful bays with white sandy beaches. A special feature is the dark night sky and the great starry sky. Because on the whole island there are no street lights. Nothing hinders the view into the stars. Here you can find out with which highlights the Isle of Coll welcomes you and what makes it so unique.
---
Unsolicited, unpaid advertising.
---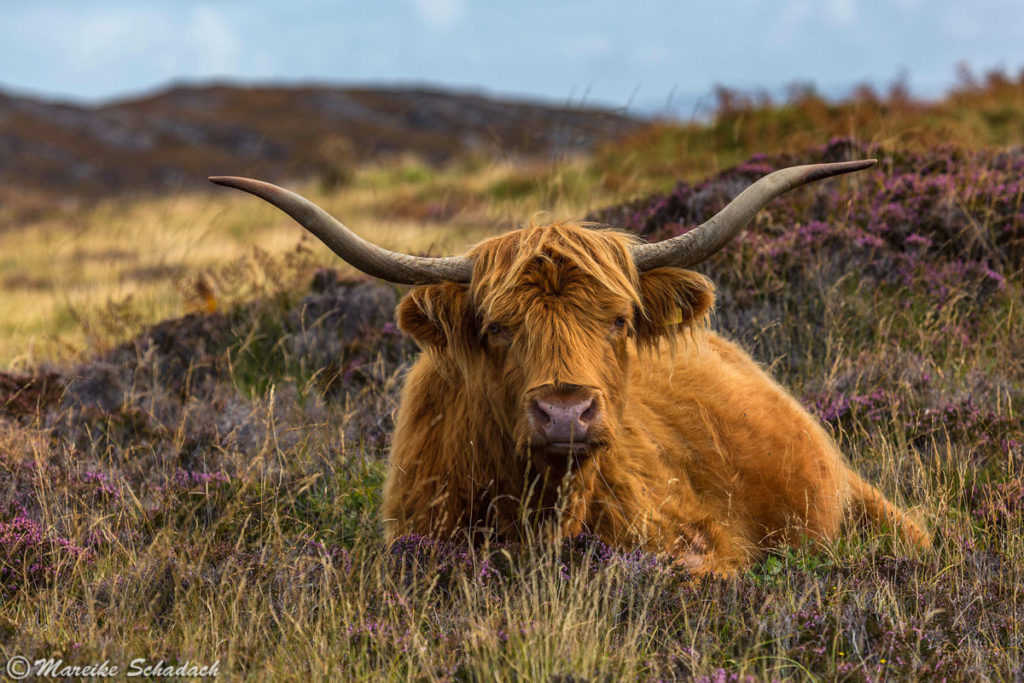 ---
Walk through the Harbour Town of Arinagour
The island has only 200 inhabitants. Life on Coll is therefore concentrated mainly on the main town of Arinagour. In addition to the ferry dock and fishing port, there is a church, a hotel, a youth hostel and a cosy cafe. If you have a car or bicycle at your disposal, you can explore the bays with their white beaches. Or look out for the famous Scottish Highland cattle. There are also two castles and some prehistoric sites. These include nine Crannógs. These are artificial islands made of tree trunks, stones and sand. Their origin dates back to the Middle Ages.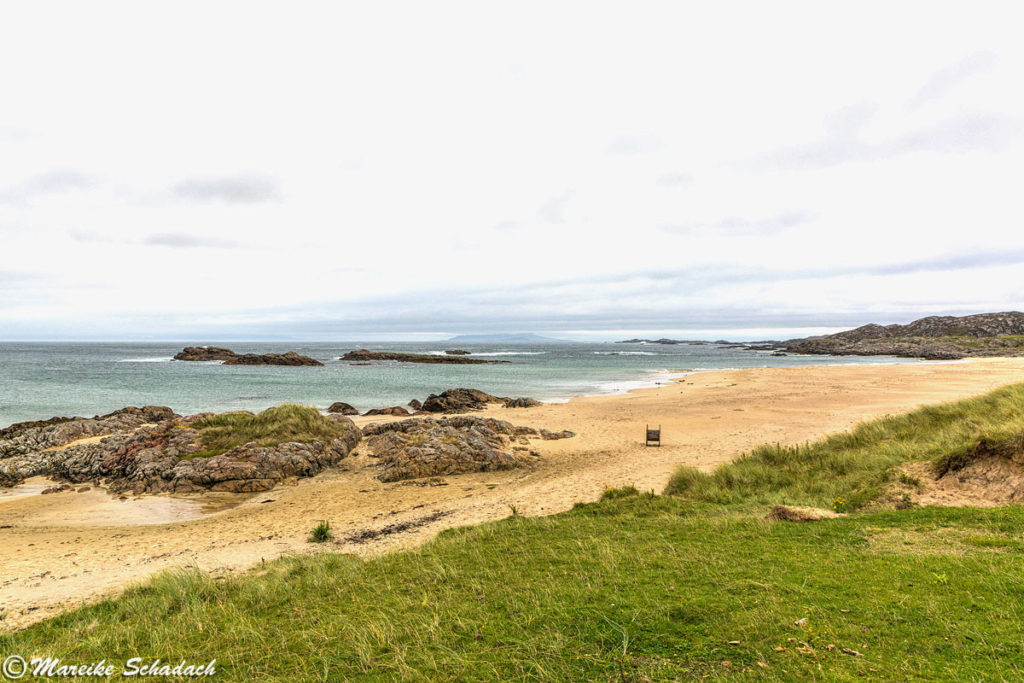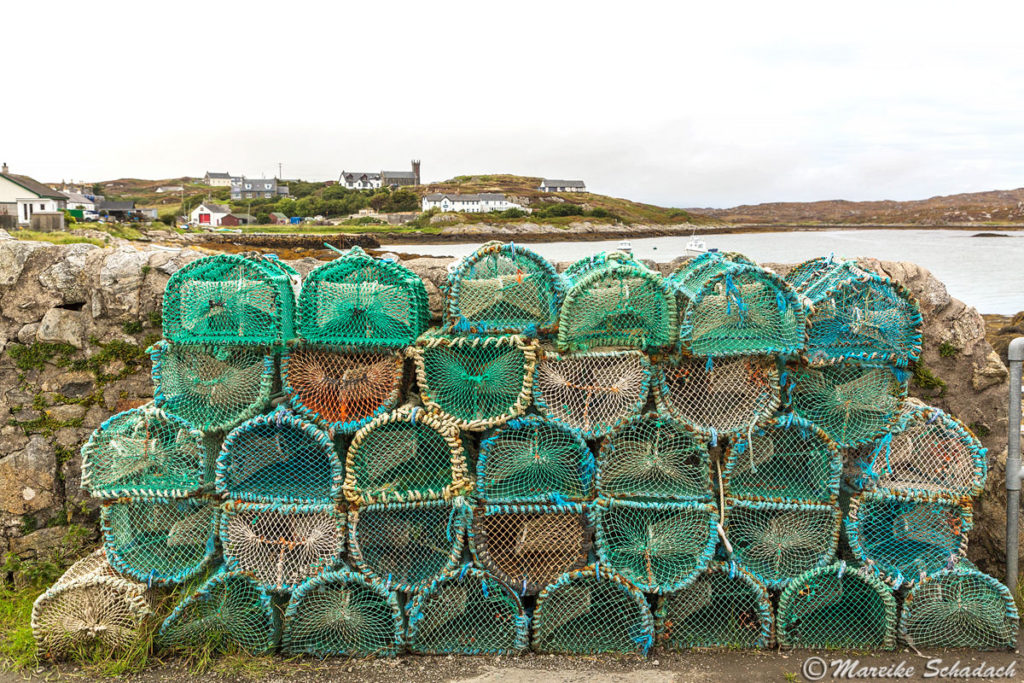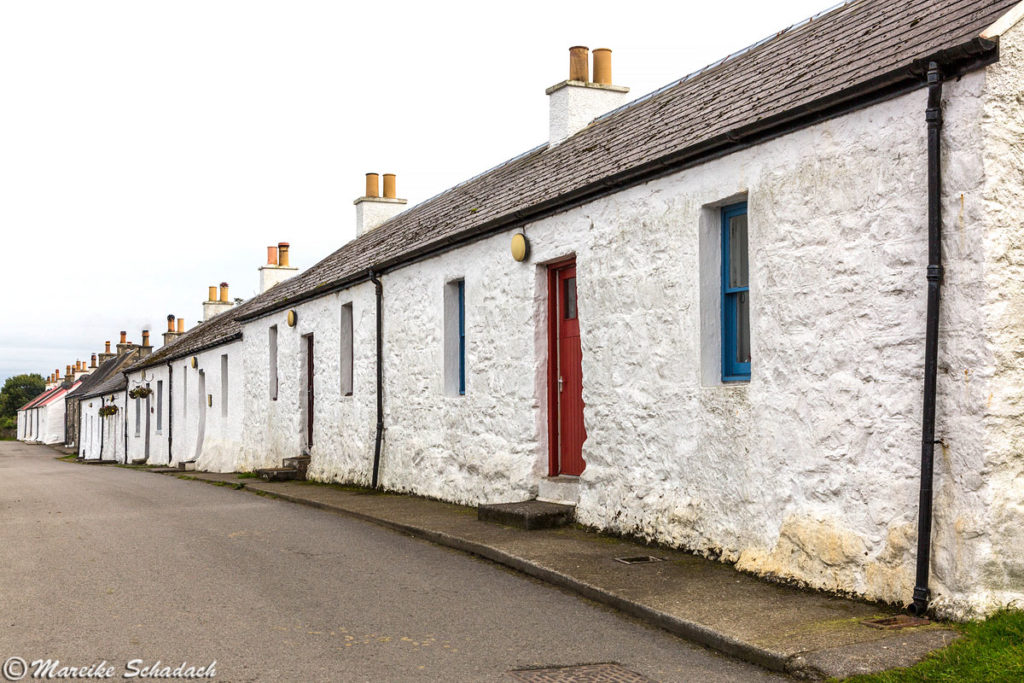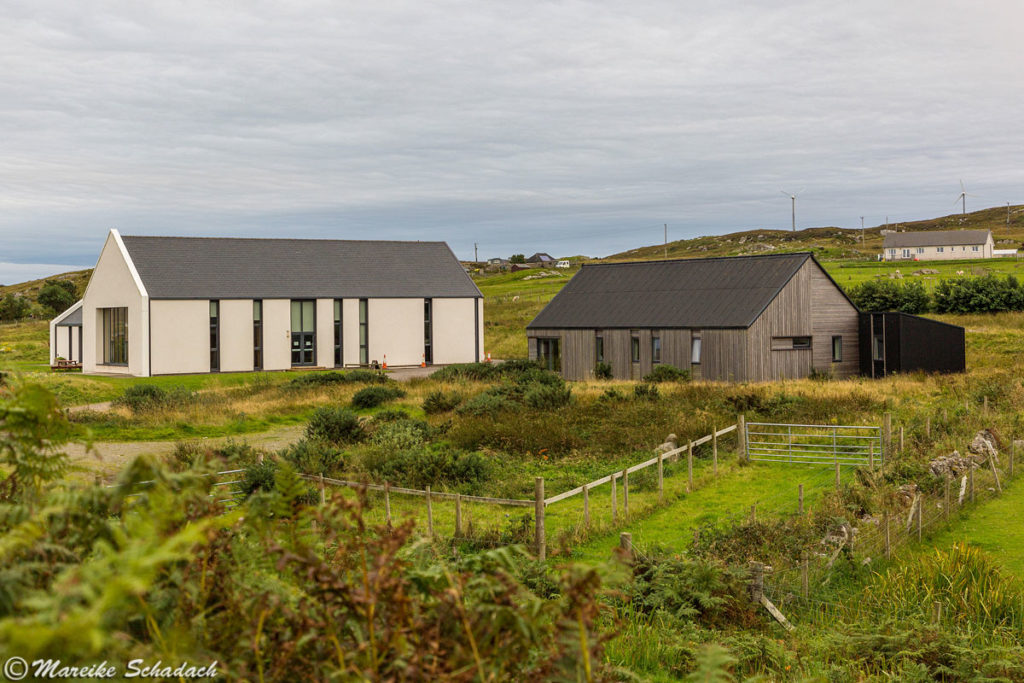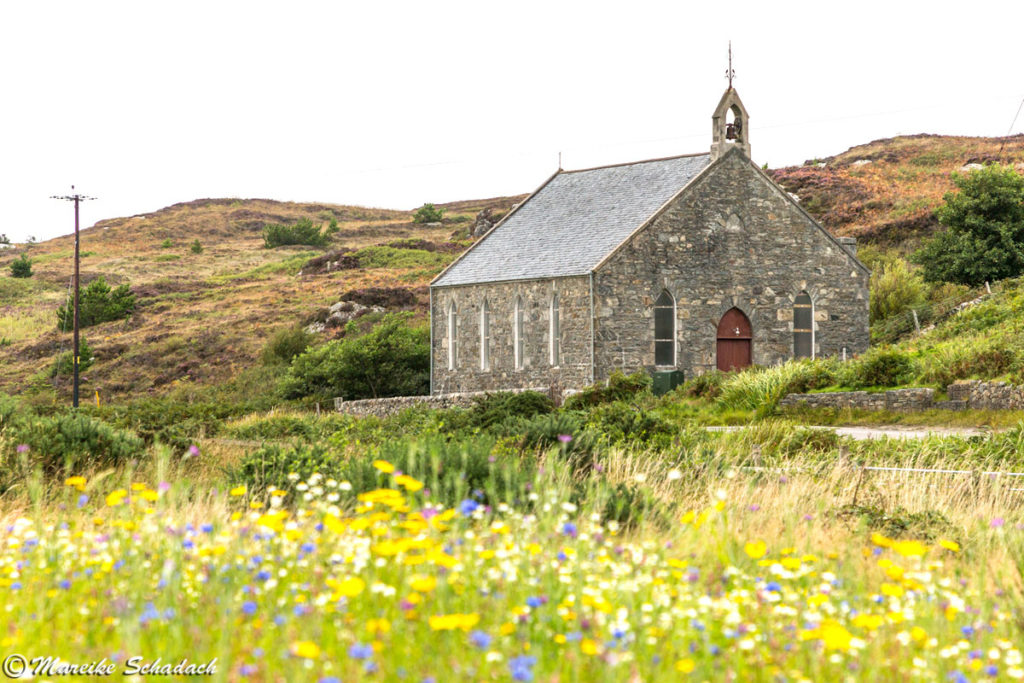 ---
Snorkeling with Basking Sharks - pure Adventure!
The Scottish Hebrides are known for their wild scenery, white sandy beaches and great hiking. Far less well known is the following: The Hebridean island of Isle of Coll offers a unique opportunity to snorkel with giant sharks. The Basking Sharks - as they are called in Scottish - spend the summer in the plankton-rich waters of the Hebrides. Here they can be experienced (almost) up close during the months of July to early September. Learn more about my snorkeling tour with Basking Shark Scotland in my article Snorkeling with Giant Sharks.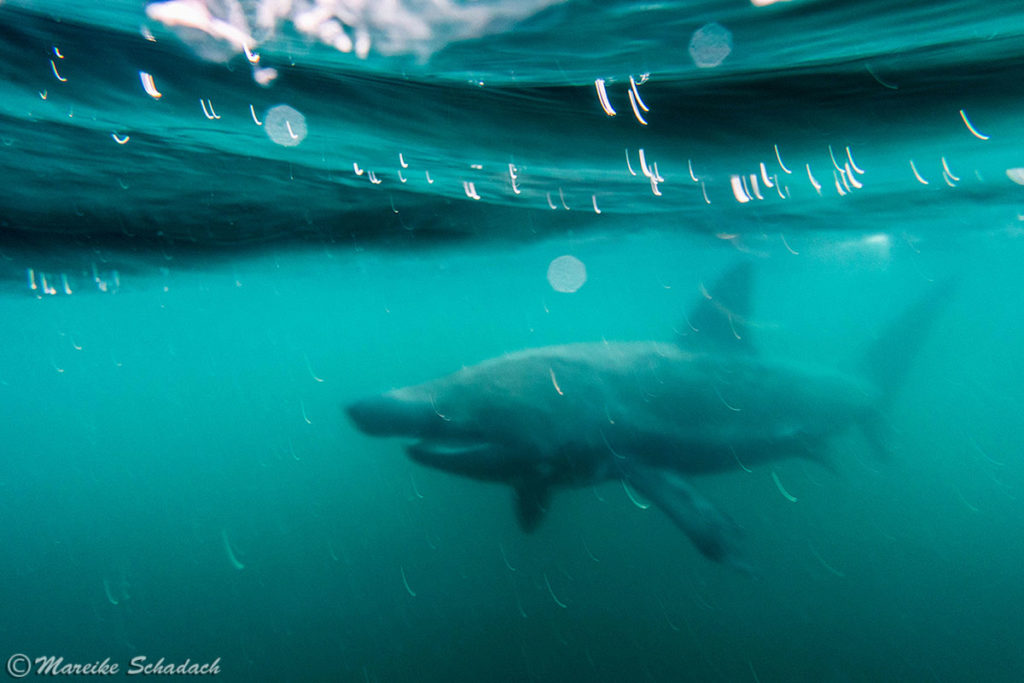 With Basking Shark Scotland you can also go on other excursions on the Isle of Coll. For example, (apnoea) diving and snorkeling are offered in the Fingals Cave or in the seal lagoon.
The Seal Lagoon - Snorkeling with Seals
Another highlight of my boat trip to the giant sharks was the seal lagoon of the Isle of Coll. The seal lagoon is a flat lagoon surrounded by rocks. Here a dense kelp spreads at the bottom. From time to time we see a crab or a jellyfish. And as the name of the lagoon suggests, we were immediately watched by seals.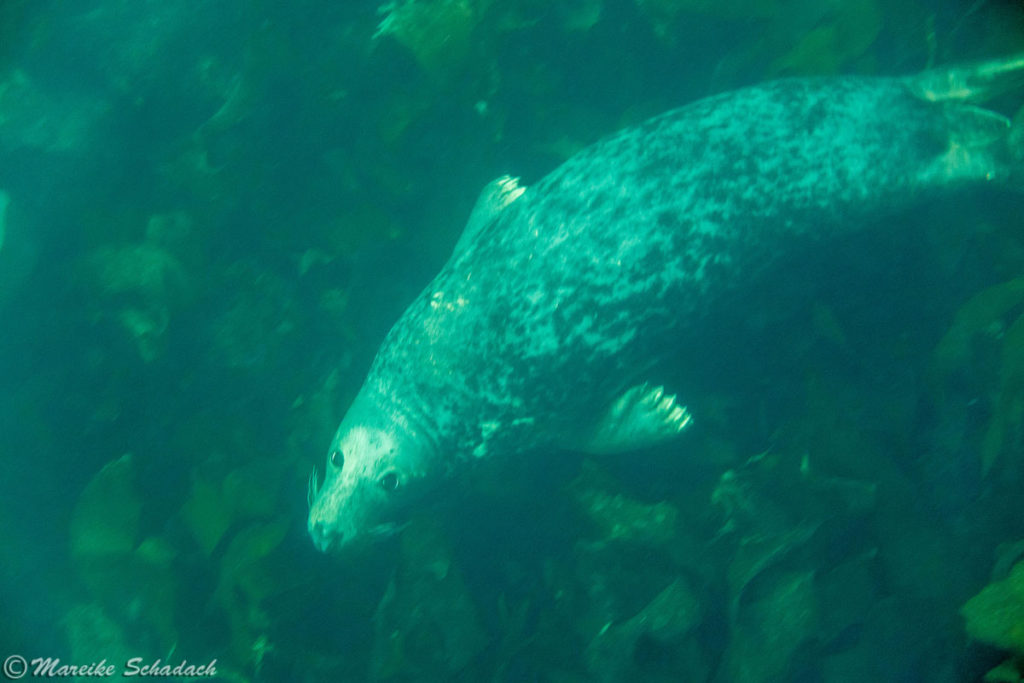 Just like above water, the seals also watch us under water. But always from a safe distance. As soon as I turn my gaze on them or fin in their direction, they turn away. Because they think I am an attacker. So I try to watch them from the corner of my eye and not to scare them with a wrong movement. Finally, two seals accompanied us during our entire snorkeling tour. But when I once devoted my attention to a mane jellyfish, one of them dared to get very close to me. He really looked at me. I enjoyed this special encounter with the curious animal and was grateful for the moment.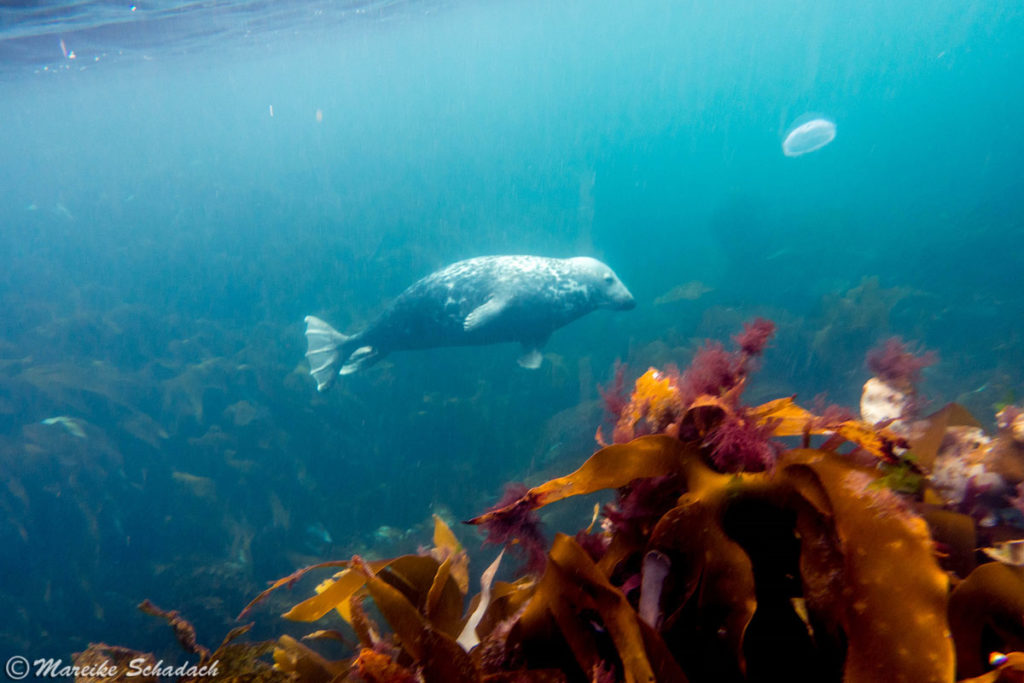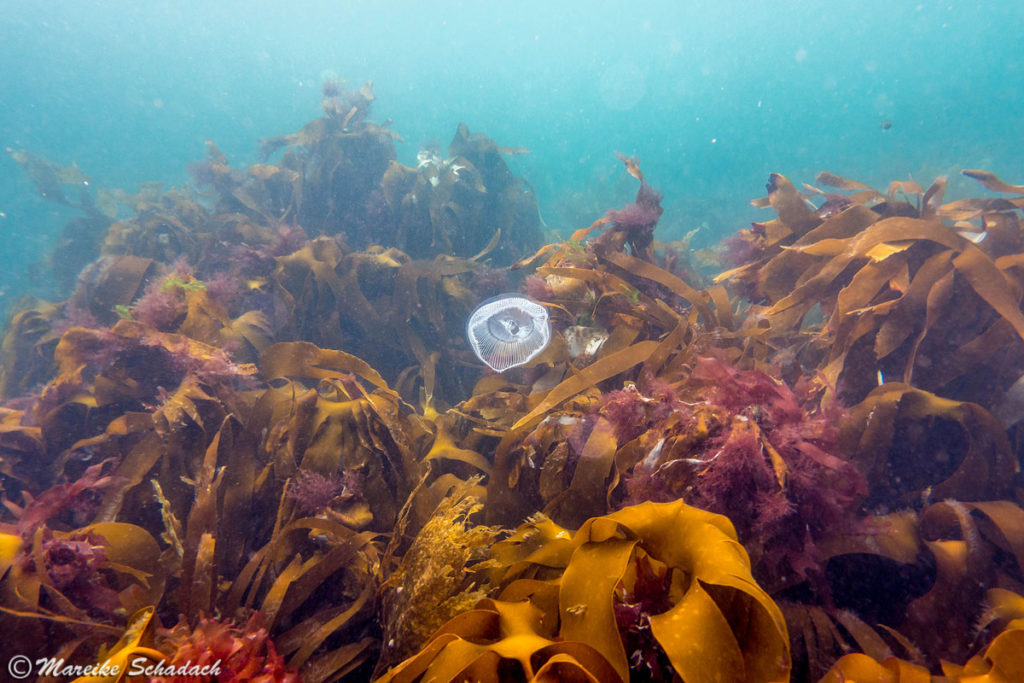 Do you love seals? Then you might also be interested in my articles about sea lions in La Jolla or about a seal sanctuary.
---
How do I get to Coll Island?
Starting point for your trip to Coll is usually the city of Oban. This can be easily reached by train from Glasgow, for example, within three to four hours. From Oban there is a ferry to Coll once a day in the early morning. You can find the departure times on the CalMac Ferries. page. You can also book the tickets for the crossing here.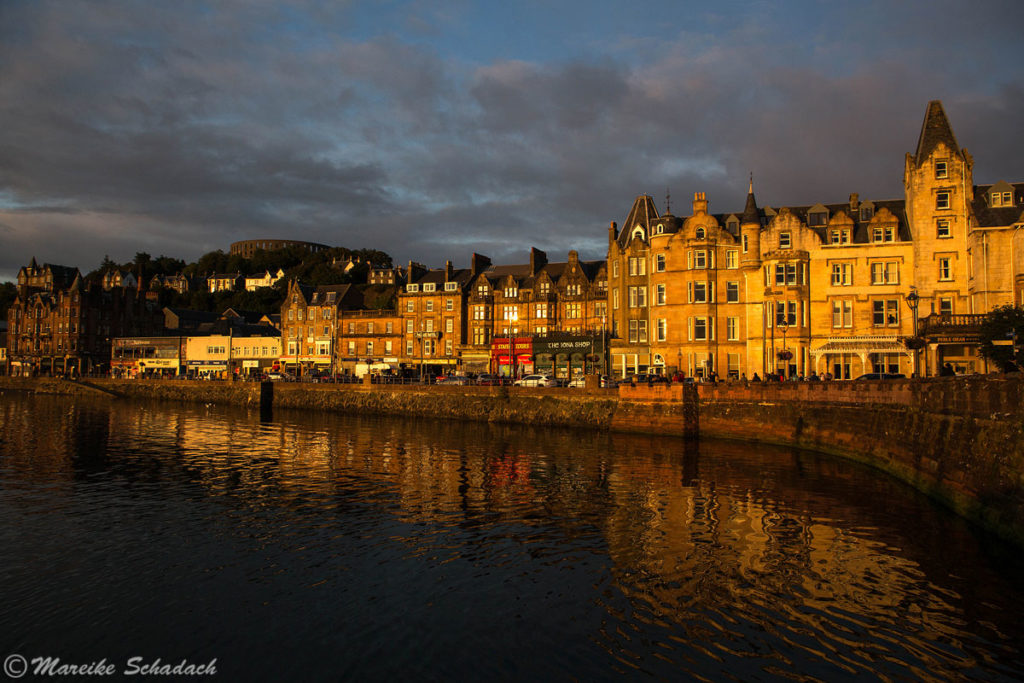 What can I do before / after in Oban?
Oban is a nice, tranquil harbour town with an extremely famous whisky distillery. Here you can learn a lot about Scottish whisky on tours through the distillery. You can also take part in a whisky tasting. Oban is also a good starting point for day or multi-day excursions to other neighbouring Hebridean Islands.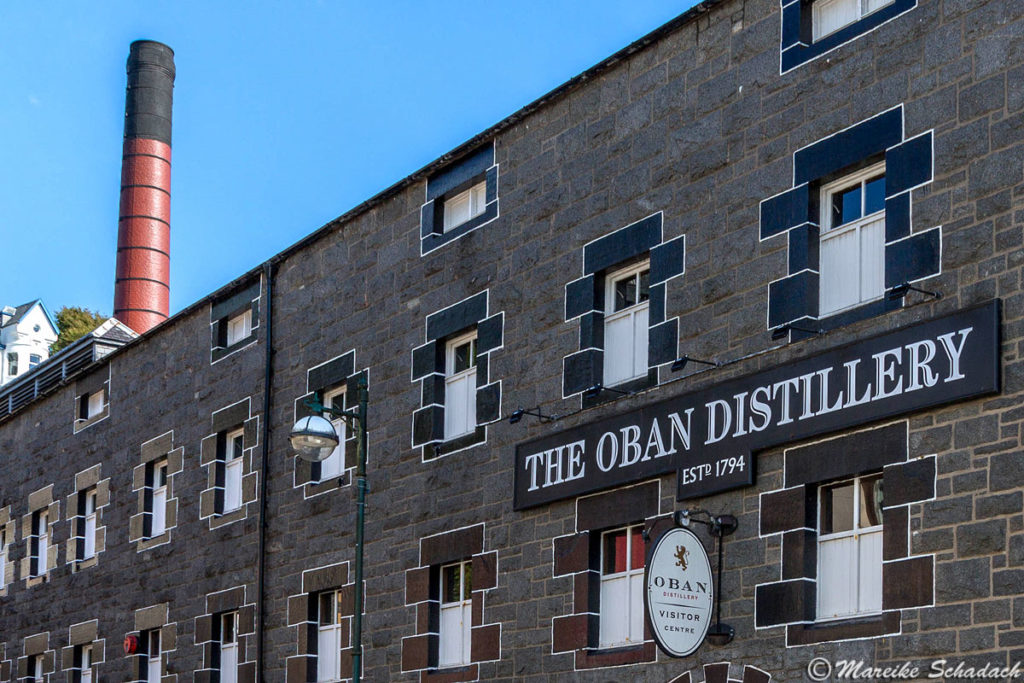 Here are my favorites:
Oban Distillery - visit of the whisky distillery and tasting afterwards
Boat trip to the seal colonies
Dunollie Castle - Ruins of a historic family residence with museum and estates
McCaig's Tower - vantage point with a great view over the bay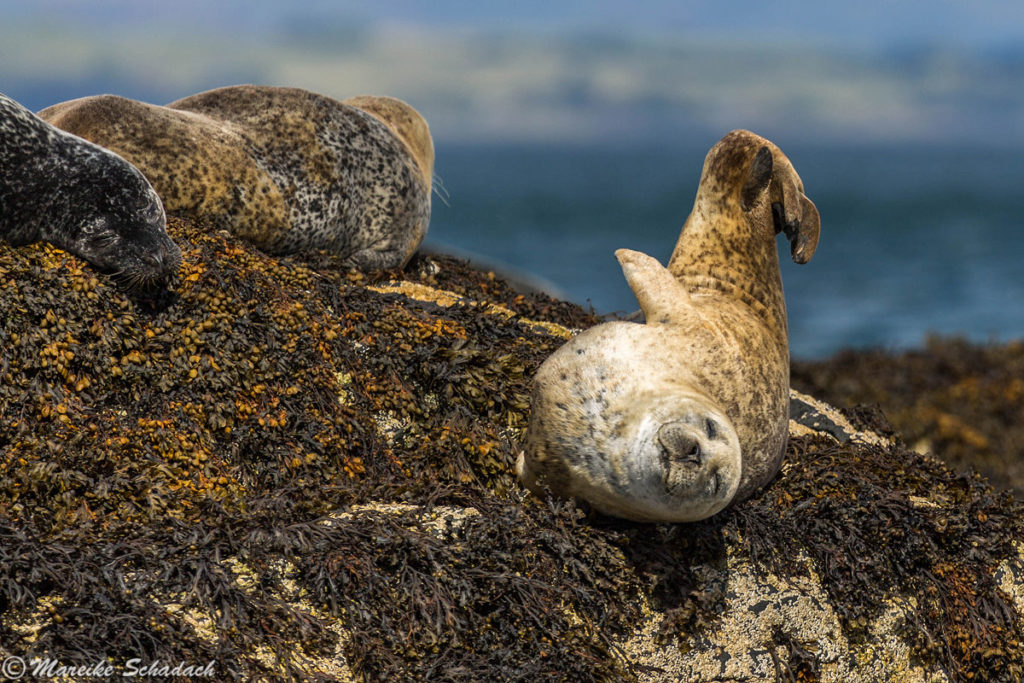 ---
Book Recommendations for Scotland
You want to know where the journey goes? Then I recommend the following travel guides, which have proven themselves on my trip:
---
Have you yourself ever been to the Hebridean island Isle of Coll in Scotland? How did you like it and what were your highlights? Do you have any questions about my article or further suggestions? If so, please write me a comment!
Do you want to know when there are new articles on my blog? Then follow me on Facebook, Pinterest or Instagram. I would also be very happy if you share my article with your friends.
---