Berlin. Wer in Berlin nach Hotspots für Urban Art sucht, wird schnell auf das RAW-Gelände stoßen. Die verlassenen Gebäude des früheren Reichsbahnausbesserungswerks sind heute Heimat für Kreative, Künstler und Alternative. Im Sommer ist es eine lange Partymeile mit einem Food Marked, Biergärten, Clubs und vielem mehr. Das Herz des RAW-Geländes ist für mich aber "Urban Spree" mit der Galerie für Urban Art. Ein Must-See für alle Street Art Liebhaber. Hier erfahrt ihr mehr für euren Besuch des RAW-Geländes und ich zeige euch schon mal ein paar der schönsten Street Art Pieces.
---
An industrial Wasteland becomes a Hotspot for Urban Art
Dilapidated brick buildings, railroad tracks running nowhere and empty factory halls give lost place a romantic come to life. Anyone entering the RAW site in the trendy Friedrichhain neighborhood for the first time will be overwhelmed. It is colorful, anarchic and always new and different. A world of its own. Between ivy-covered walls and broken windows, graffiti, paste-ups and stickers have the RAW site firmly in their grip - urban art wherever you look.It almost seems as if all the paint is holding the ramshackle buildings together in the first place.
Auf dem RAW-Gelände ist mit "Urban Spree" ein 1.700 qm großer Hotspot für Urban Art in Berlin, has been created on the RAW site. Urban Spree organizes exhibitions, workshops and concerts. There is also an art market and a small beer garden for refreshments. Urban Spree also includes the 400 sqm Urban Spree Gallery with independent exhibitions of contemporary urban art. The flagship of Urban Spree is the so-called Artist Wall,a 15-meter long and 8-meter high wall facing Warschauer Straße. Here you can see ever-changing paintings. Please klick on the placeholder to see the pictures:
---
History of the RAW Site
RAW steht für Reichsbahnausbesserungswerk. Es öffnete im Jahre 1867 unter dem Namen "Königlich Preußische Eisenbahnwerkstatt Berlin II" und gehörte zur preußischen Ostbahn. Nach dem Ende der Monarchie 1918 wurde es dann in "Reichsbahnausbesserungswerk" umbenannt. Im Zweiten Weltkrieg wurden fast 80% des Geländes bei Luftangriffen im Jahr 1944 zerstört. Nach Kriegsende wird das Werk schließlich wieder aufgebaut und bekommt 1967 den Namen "Reichsbahnausbesserungswerk (RAW) Franz Stenzer". Stenzer war ein kommunistischer Reichstagsabgeordneter und bayerischer Eisenbahner, der im KZ Dachau ermordet wurde. Nach der deutschen Wiedervereinigung gab es jedoch zu viele Bahnausbesserungswerke. Daher wurden die Werkstätten auf dem RAW-Gelände nach und nach stillgelegt. Zwischen 1995 und 1999 stand auf dem Areal schließlich alles still. Doch im Sommer 1999 begann der Verein RAW-Tempel e.V. das Gelände zu pachten und für eine Zwischennutzung anzupassen. Kunst, Kultur, Clubs und Gastronomie fanden hier auf der alten Industriebrache einen Ort, wo sie sich selbst verwirklichen konnten.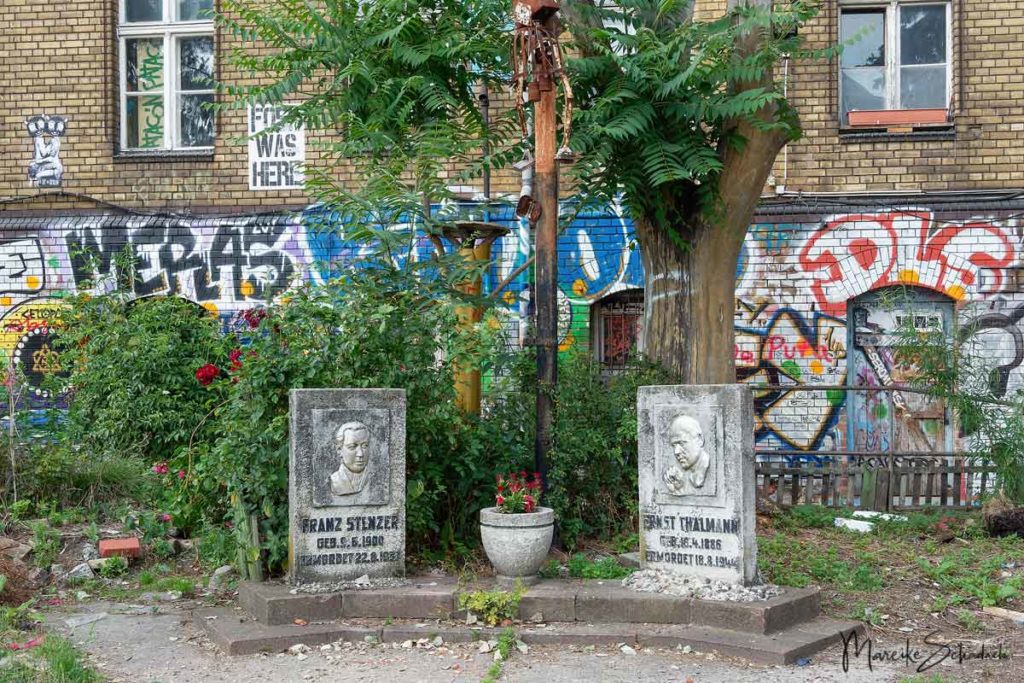 ---
And what's next for the RAW Site?
Since April 1, 2015, the Kurth company has been the owner of the 52,000 square meter site. According to the Kurth company, the future orientation of the site is to tie in with its decades-long function as a central, mixed-use neighborhood. We shall see. As is often the case in Berlin, everything here revolves around one topic: the threat of gentrification of entire city neighborhoods.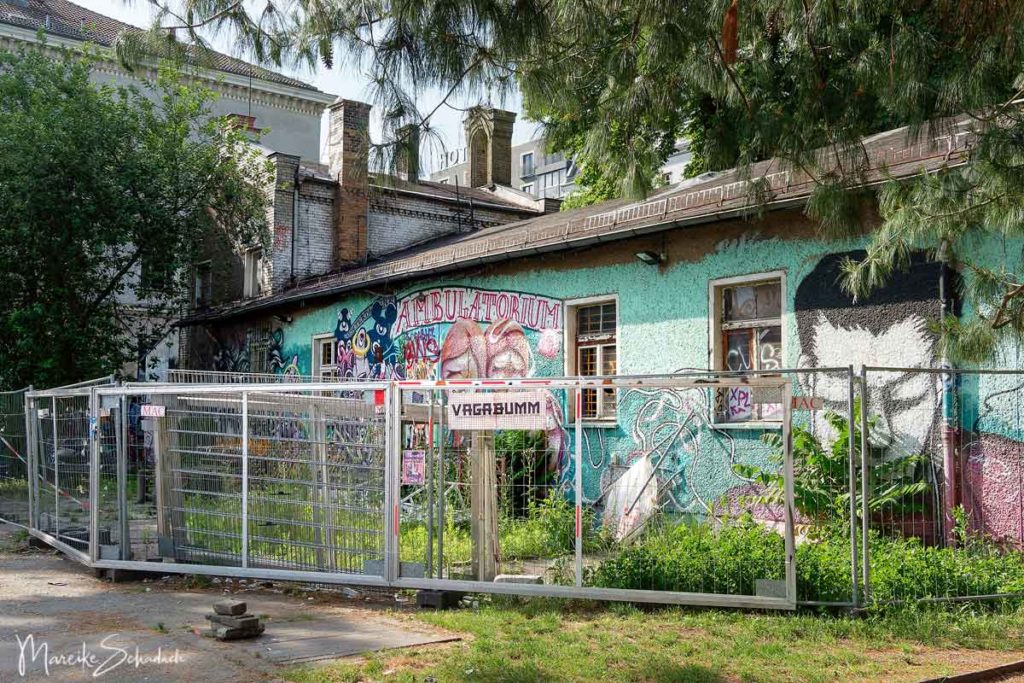 How to get there:
Revalerstrasse 99, Friedrichshain
S-/U-Bahn station Warschauer Straße
Tip: The East Side Gallery is not far from the RAW area. You can combine the visit of these two urban art hotspots in Berlin.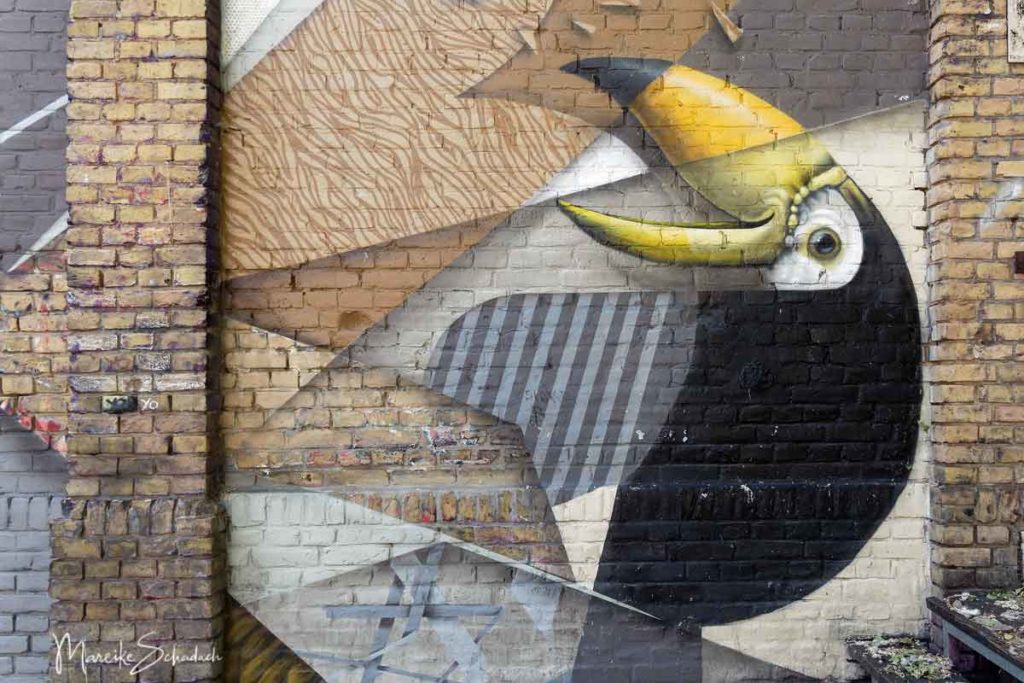 Do you want to discover the street art scene in Berlin together with like-minded people on a guided tour? Then I can recommend this three-hour Street Art Tour* or the half-day Tour through the Alternative Berlin* . Both tours are in English. Do you love lost places as much as street art? Then the Tour to the former Listening Station at Teufelsberg* (in German) is made for you.
---
Book Recommendations for Street Art Fans
You like to browse through illustrated books for new murals or artists you don't know yet? You love to discover the street art scene of other cities? Then I can recommend these books. Click on the picture to get to Amazon, where you can order the books. If you buy something through one of these affiliate links, I get a small commission and you help me to keep filling Fernweh-Motive with interesting articles. The product will not be more expensive for you.
---
Did you like my article about the urban art at the RAW site? Then follow me on Facebook, Pinterest or Instagram. I would also be very happy if you share my article with your friends. Do you have any questions or suggestions? If so, please write me a comment!
---
Here you can find more Urban Art
You want to see more street art in Berlin? Then continue here with a visit to Haus Schwarzenberg in Berlin Mitte and to the Graffiti Skyscrapers in Art Park Tegel.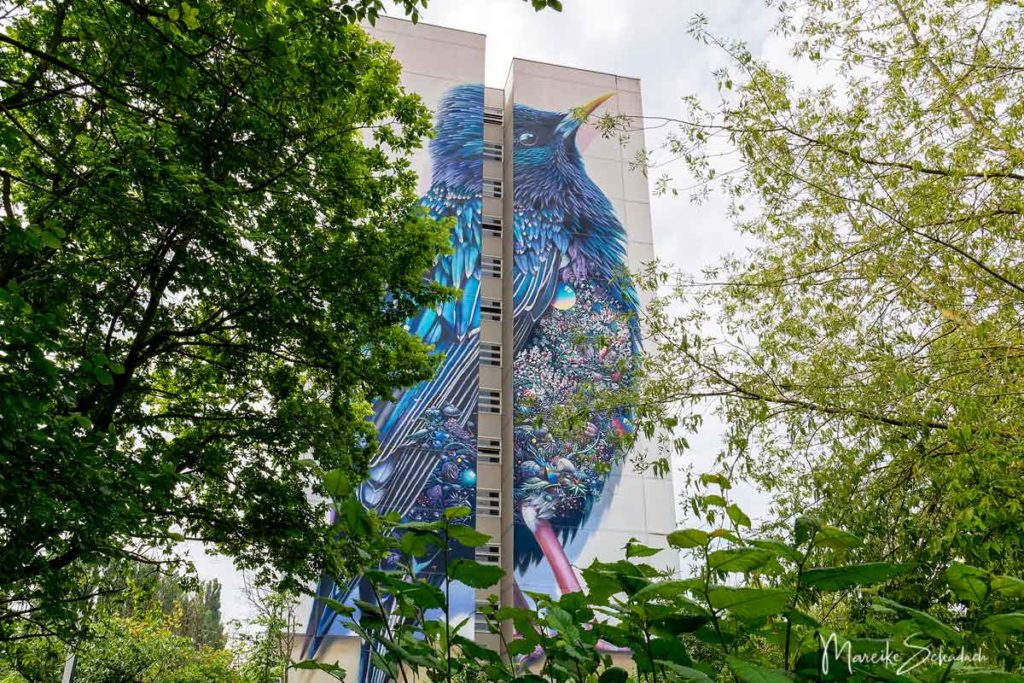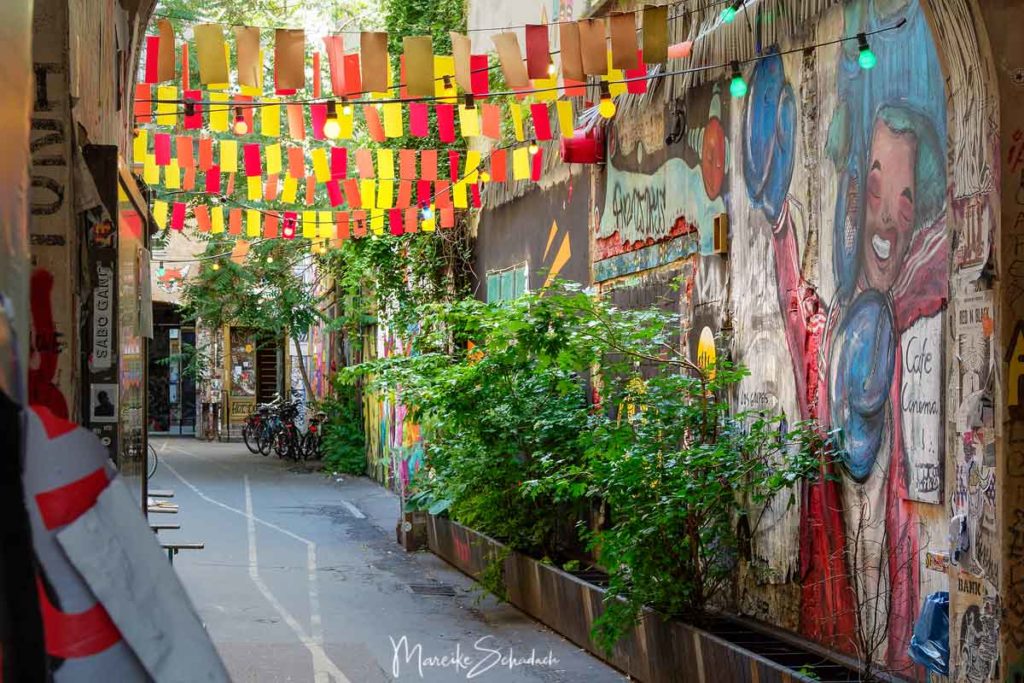 ---